AquaPruf Ultimate Conveyors
Contact Us
Conveyor specialists are ready to help you find the right solution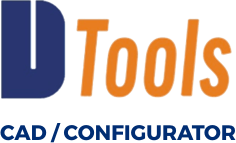 CONFIGURE A CONVEYOR
---
All conveyor models, with the exception of Belted Center drive, are available in AquaPruf Ultimate 3A. These product upgrades ensures that the AquaPruf Ultimate meets the strict requirements of 3A and is optimally designed for use in food applications such as meat, poultry, fish and ready-to-eat. 3A certification pending.
AquaPruf Ultimate Features
All surfaces on internal frame components are polished to 32 microinch, except belted product.
All bearings are external to the conveyor and a minimum of 25 mm away from the food zone.
Drive sprocket design includes a quick cleaning system to ensure cleaning can be done below the sprocket surface.
Patent pending idler tail cleaning system on Modular Belt and Positive Drive Belt models.
Belting / Chain offered meet strict 3A, USDA and NSF requirements.
All support stands use only sanitary threadless feet designs.
Radii on all internal components meet the 6 mm (0.25″) standard requirement.
Conveyor cleaning guideline is provided specifically for effective cleaning of the Dorner product.
Benefits of AquaPruf Conveyors:
Tool-less disassembly. Cleaning prep in under a minute, complete disassembly in less than 3 minutes
Optional frame cut-outs and belt lifters for continuous access to inside of the conveyor
Tip-up tails allow for quick release of belt tension
Continuous TIG-welded 304 stainless steel frame
Spiral cam belt tensioning with patent pending thread-less design
Patented sprocket alignment key
Gearless, oil-free iDrive2 sanitary motorized roller
Manuals & Literature
Fabric Belting
Standard Belting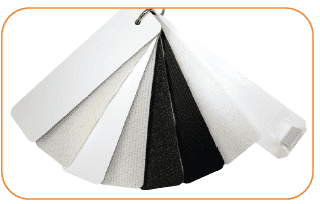 Note: Wet applications are limited to specialty belt types 54, 55, 69 and 70 only.
---
Specialty Belting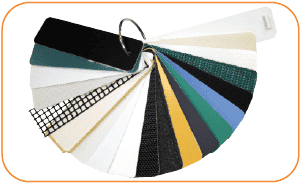 Note: Wet applications are limited to specialty belt types 54, 55, 69 and 70 only.
---
Positive Drive Belting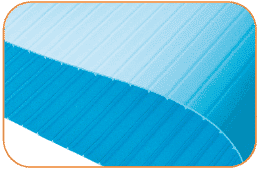 Specifications:
Solid Urethane material
Drive lugs on 25 mm (1 in) spacing
Available in Blue or White
Excellent abrasion and tear resistance